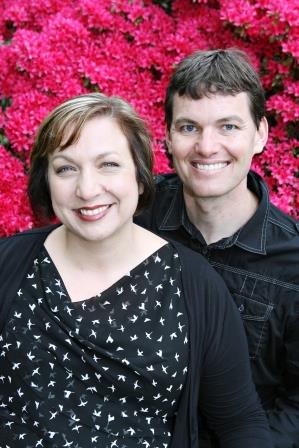 Orchards Family Medicine is excited to announce that we are adding a naturopath to our practice!  Katherine Wiggin, ND will be joining the family in August 2017.  Dr. Wiggin has been holistically treating families in the Vancouver area for the past 12 years.  We believe that Dr. Wiggin will be a caring and knowledgeable addition to compliment our group.  Welcome, Kate!
We are also thrilled to be approaching the one year anniversary of Dr. Kenneth Meigs, DO joining our practice.  Dr. Meigs is a Family Medicine doctor who also does osteopathic manipulations. Ken Meigs, DO has been in practice for about 20 years, mostly in Happy Valley at Adventist Creekside Family Medical Group.  He joined our practice to get more quality time with patients and less time with paperwork.  Dr. Meigs sees babies, children, and adults. We're so happy to have Ken as part of the Orchards Family Medicine family!
Our address is 9300 NE Vancouver Mall Dr. Ste. 201; Vancouver, WA  98662-8206. Our phone number is 360-567-0488. We are located just east of the JC Penny's parking lot at the Vancouver Westfield Mall. See the contact us page for a map.
Orchards Family Medicine, headed by Dr. Elise Leland, is one of the few independent primary care clinics left in Vancouver. Why are we bucking the trend of joining a hospital or a large health system? Because we love knowing you by name, and we want to continue giving you the personal service and attention you have come to expect here. We also have unique services to offer you like our expertise in Functional  Medicine (Integrative Medicine) and specialty care, that would be harder to deliver in a large institution. Though we've grown lately, with our Orchards Family Medicine family now including Podiatrist Douglas (Doug) Rutan, DPM, we haven't lost our sense of mission. We will continue to do our best for your health and wellbeing, whether or not it is the most profitable approach to practicing medicine.
In order to best serve you and your health, Orchards Family Medicine has several treatment areas available to you as you reach your health goals. Those include: