Primary Care/ Family Medicine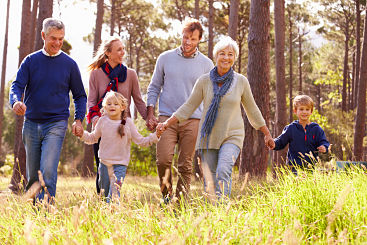 As specialists in Family Medicine, Elise Leland, MD and Ken Meigs, DO provide Primary Care for your whole family.
Our services include:
Family Care including taking care of the whole family
Pediatric Care including newborn, infant and child wellness exams, immunizations and same-day sick visits
Adolescent Health including well child exams, school and sports physicals, immunizations, birth control, mental health and acute and same-day visits
Women's Health including well-woman exams, pap smears, breast exams, birth control, and general and sports physicals
Men's Health including general annual exams, work and sports physicals, and general men's health issues
Mental Health Services including evaluation and medication management for adults and teens suffering from depression, anxiety, PTSD, OCD, ADHD, bipolar disorder and eating disorders
Urgent Care and Sick Visits including ear infections, strep throat, sinus infections, urinary tract infections, cough, etc.  Click here for more information
Procedures including mole and skin tag removal, IUD removal, joint injections for inflammation and bursitis, and trigger point injections for muscle spasms in the neck, back and hips
Allergy Care including environmental and food skin testing as well as food sensitivity testing, and immuno-therapy (allergy shots) for environmental allergies.  Click here for more
Chronic Disease Management including diabetes, COPD, high blood pressure, cholesterol, asthma, thyroid disorders and medication management
Please see also our pages describing our special services in allergy diagnosis and treatment and Functional Medicine (Integrative medicine).